Aims and scope:
Our main goals is to publish theoretical and experimental works of various mechanical, automatics and robotics problems. Extremely valuable would be the papers presenting the possibilities of implementing the results of the investigations in the field of machines building and operation. We encourage you to make "brief affairs" and submit also papers concerning biocybernetics, medical engineering, materials and computer sciences. Fresh ideas and the ability to solve the problems would be especially appreciated.
Acta Mechanica et Automatica is covered by the following services:
Arianta
Baidu Scholar
BazTech
CNKI Scholar (China National Knowledge Infrastructure)
CNPIEC – cnpLINKer
Dimensions
DOAJ (Directory of Open Access Journals)
EBSCO (relevant databases)
EBSCO Discovery Service
Genamics JournalSeek
Google Scholar
Index Copernicus
Japan Science and Technology Agency (JST)
J-Gate
JournalGuide
JournalTOCs
KESLI-NDSL (Korean National Discovery for Science Leaders)
Microsoft Academic
MyScienceWork
Naver Academic
Naviga (Softweco)
POL-index
Primo Central (ExLibris)
Publons
QOAM (Quality Open Access Market)
ReadCube
SCOPUS
Semantic Scholar
Sherpa/RoMEO
Summon (ProQuest)
TDNet
TEMA Technik und Management
Ulrich's Periodicals Directory/ulrichsweb
WanFang Data
Web of Science – Emerging Sources Citation Index
WorldCat (OCLC)
Articles accepted to review are checked by professional system CrossCheck powered by iThenticate,
which prevents from scholarly and professional plagiarism.
Papers are published without any processing or publication charge.
The journal is assessed at 100 points by the Polish Ministry of Science and Higher Education.
ISSN 1898-4088 (printed)
ISSN 2300-5319 (online)
The original version of the journal is a printed version.
© 2021 Bialystok University of Technology
This work is licensed under the Creative Commons Attribution-NonCommercial-NoDerivatives 3.0 License
(CC BY-NC-ND 3.0)
Publication frequency: 4 issues per year

Edition: 200 copies

Commenced publication: 2007

Published by:
Faculty of Mechanica Engineering
Bialystok University of Technology
ul. Wiejska 45c
15-351 Białystok
Poland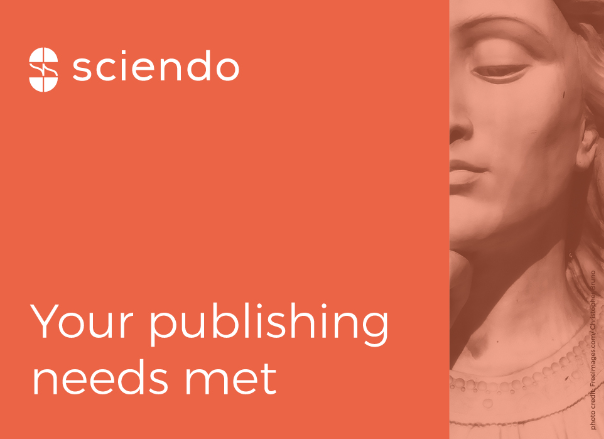 For 2018-2019 Faculty of Mechanical Engineering received funding from the Minister of Science and Higher Education for the following tasks (agreement no 742/P-DUN/2018):
– refinement of the English version of the journal Acta Mechanica et Automatica
– increasing the level of securing the originality of articles published in the journal Acta Mechanica et Automatica